bike-energy Charging Stations
Functional infrastructure to charge outdoors is necessary for a true e-bike boom. The solution comes from Salzburg: The first charging station worldwide without home charger. The bike-energy charging stations represent a new way to charge e-bikes on the go without risk.

Several energy providers, companies, municipalities and tourism regions are already using this future-oriented technology. It can help hospitality businesses reach new, high-end consumers. E-bike producers are welcoming this charging technology because it extends the range of e-bikes almost without limit. Bike-energy particularly profits e-bike riders because finally charging is simple, fast, comfortable and safe.
The bike-energy charging stations have received multiple awards like the EURObike Award, Industry Award Austria, Best Product of the County. From a technical point of view they are outperforming all current charging systems.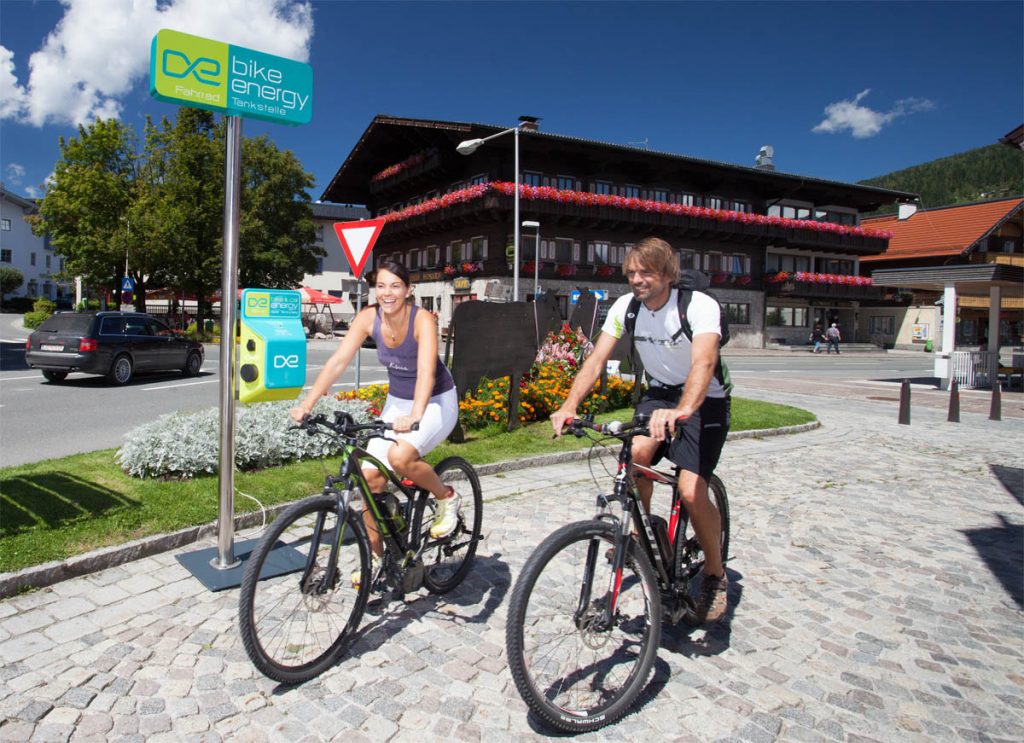 www.bike-energy.com