GLEAM Technologies
The Viennese company GLEAM Technologies GmbH is revolutionising the cargobike sector with their new form of mobility: the Multi-Use Bike. They offer a flexible transport solution for every situation. Using the FLEX Fast Lock Extension System, the cargo bed can be adapted in seconds, optimising the bike for either commercial or private use. Another unique aspect of the GLEAM bike is its Dynamic Tilting Technology, which keeps goods level and smooths many of the bumps in the road. Both in cities and in the countryside the bike can be a real chameleon.
What sets GLEAM apart is their Dynamic Tilting Technology (DTT) which makes the bike comfortable and easy to ride on all surfaces. This is complemented by the revolutionary Fast Lock Extension System which makes the loading surface transformable and defines this new kind of 'Multi-use Bike'. In seconds, the bike is ready to either ride to work, transport materials, or carry kids or shopping on daily errands.
Although GLEAM bikes are three-wheeled trikes, they handle similarly to a normal bike. This allows the user to ride quickly and safely through curves and makes GLEAM a leader in this sector. The Dynamic Tilting Technology keeps the load balanced and level at all times and the bike's all-round suspension makes it ideal for both country and city settings.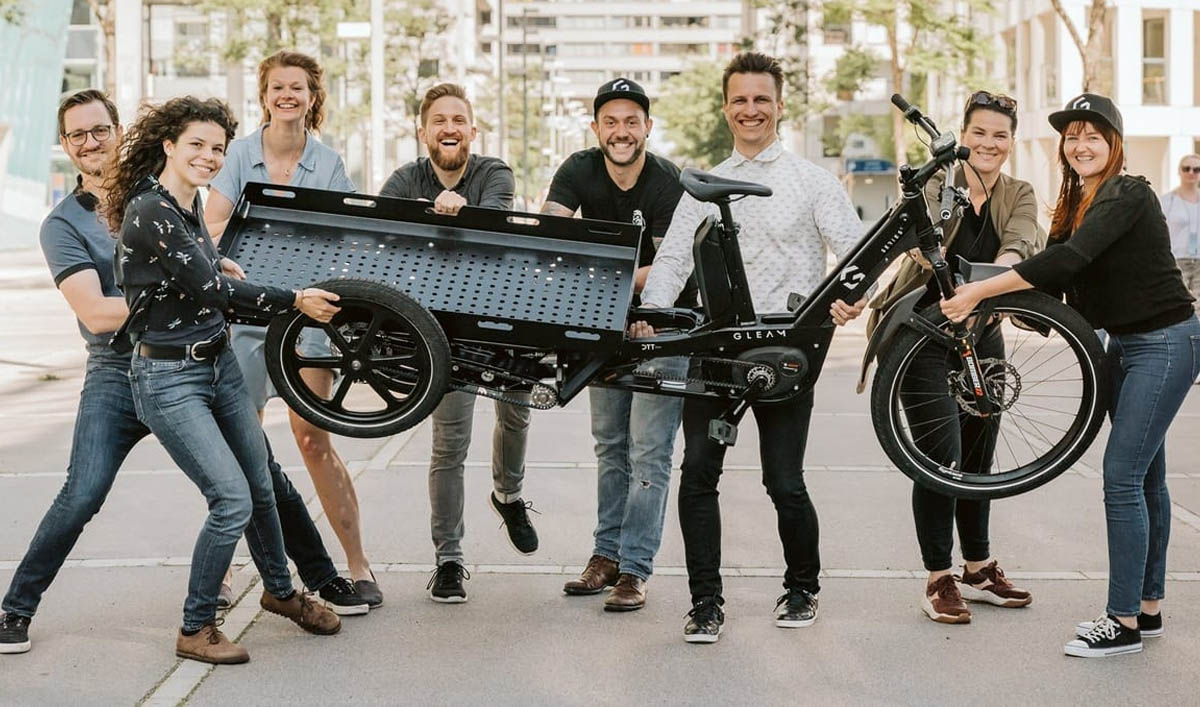 Vienna's GLEAM-Team and their founder Mario Eibl (third from right).