Katapult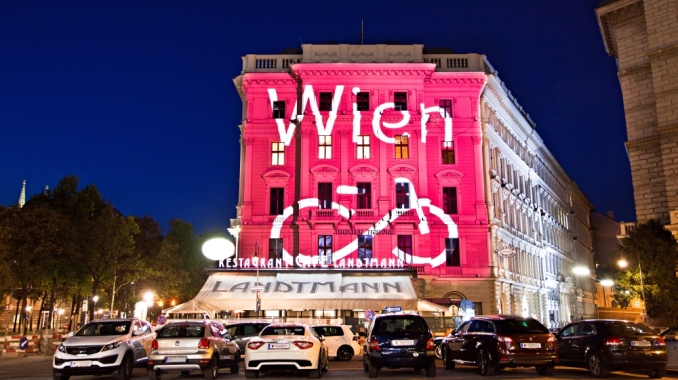 How do you get people to cycle more often? Which are the most efficient communication measures? Which strategic subject matters can propel a cycling movement? The agency katapult is developing both efficient strategies as well as comprehensive communication and advertising campaigns for "sustainable mobility". Apart from the corporate design for the Radlobby Österreich and communication strategies, the projects for the mobility agency of the city of Vienna warrant particular mention.
The brand Fahrrad Wien (bike Vienna) was accompanied by katapult from the cradle. Brand process, positioning, corporate design and brand launch were realized. For the Viennese RadJahr 2013, a year dedicated to cycling, the strategic concept was developed in cooperation with a partner agency as well as in close cooperation with the Velo-city team and the mobility agency.
The Copenhagenize index notes with appreciation for Vienna: "The city is one of the best on the planet to market urban cycling for the mainstream".