University of Salzburg: GI Mobility Lab @ Z_GIS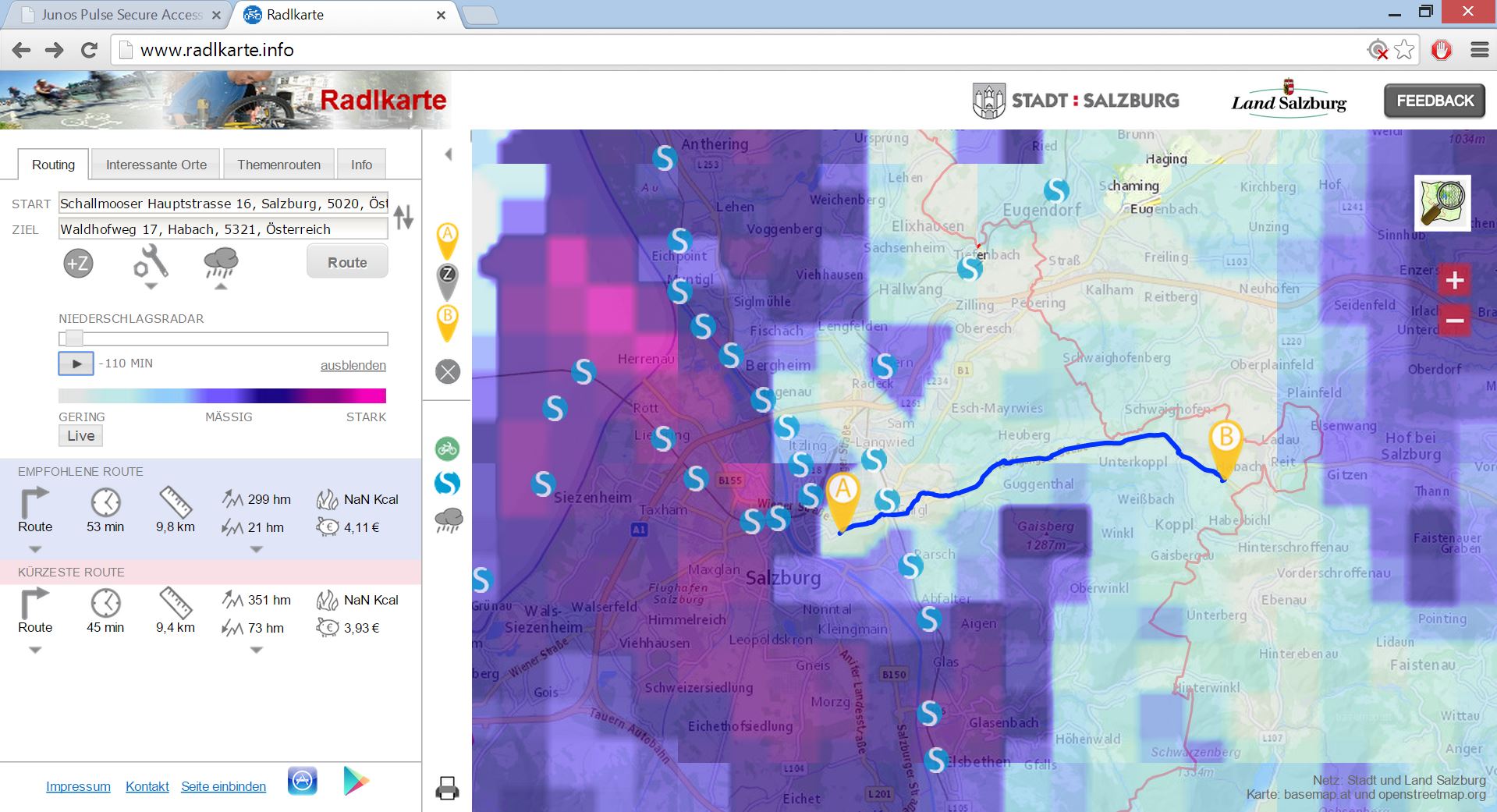 Innovative basic and applied research made the Interfaculty Department of Geoinformatics (University of Salzburg) a well-established and internationally renowned competence center for spatial information. As one of eight research groups the GI Mobility Lab works at the intersection of GI Science and mobility research.
Within the GI Mobility Lab a special focus is put on urban, active mobility. Models and analysis techniques developed especially for bicycle traffic are employed for a better understanding of complex, multi-facetted phenomena, relations and inter-dependencies. Gained information is subsequently used to fuel user group-specific information services and supportive tools for evidence-based strategies and interventions.
Researchers at the GI Mobility Lab are involved in cutting-edge research and academic teaching. Besides the Lab pushes a constant know-how transfer to the private sector, serves as consultant for various administrative bodies and is actively engaged in sustainability initiatives (e.g. the University's mobility management, PLUS Green Campus initiatives etc.).