radverteiler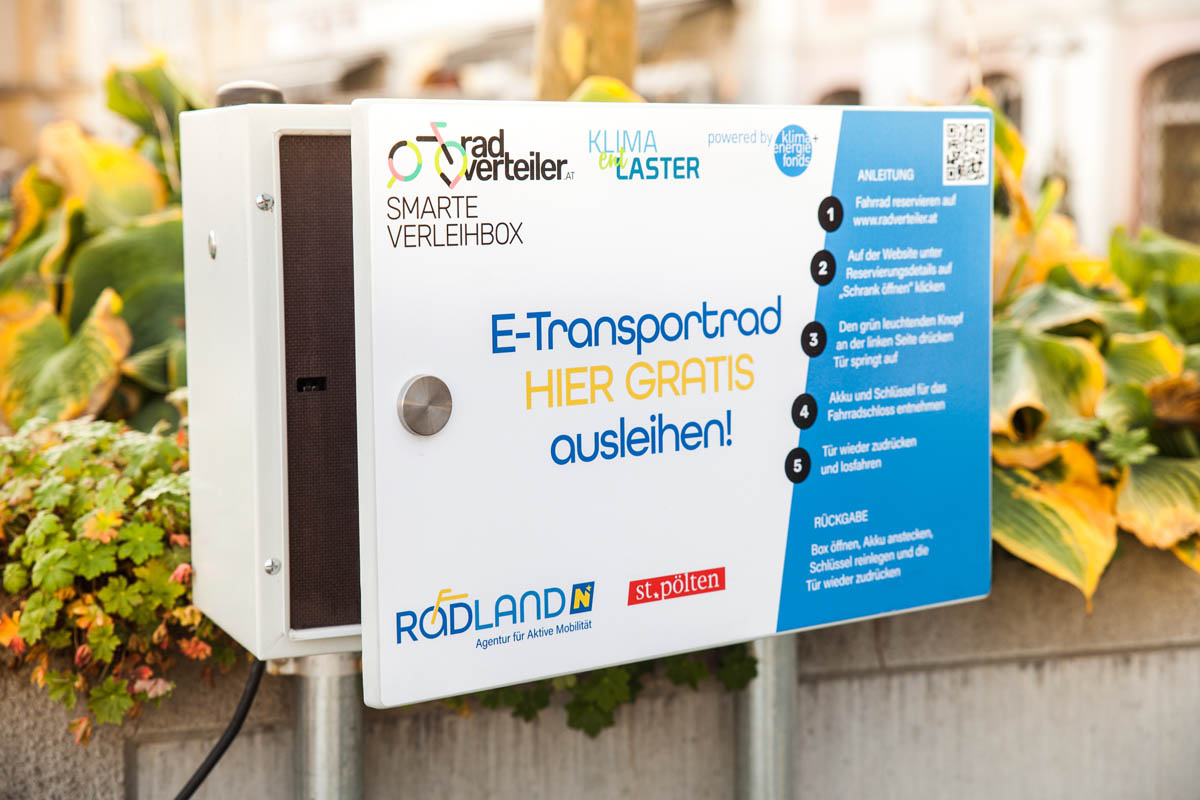 It has never been easier to rent or sublet a cargo-(e-)bike or any other bicycle. The bikes are handed out either personally or via the smart rent box of radverteiler – this means, the bikes can be rented contactless at any time.
Advantages
Easy administration of bikes and time and locations of distribution
Convenient reservation and rental
Integrated payment system
Possibility, to only allow a certain group renting the bikes (e.g. employees=
Integration in other websites
If your rental is for free, you can use the platform for free as well.
What makes the smart rental box so special

Contactless rental 24/7
Easy to assemble; only  230V power-supply required
Communication through mobil network
Secure conditions for loading the E-Bike-batteries (heated in winter)
Learn how radverteiler works (Video in German).
radverteiler is a product of quadric GmBH in Graz. It all started with free cargo bike rental and has turned, with the help of funding projects like LARA Share and KlimaEntlaster, from a hobby to a fruitful business model